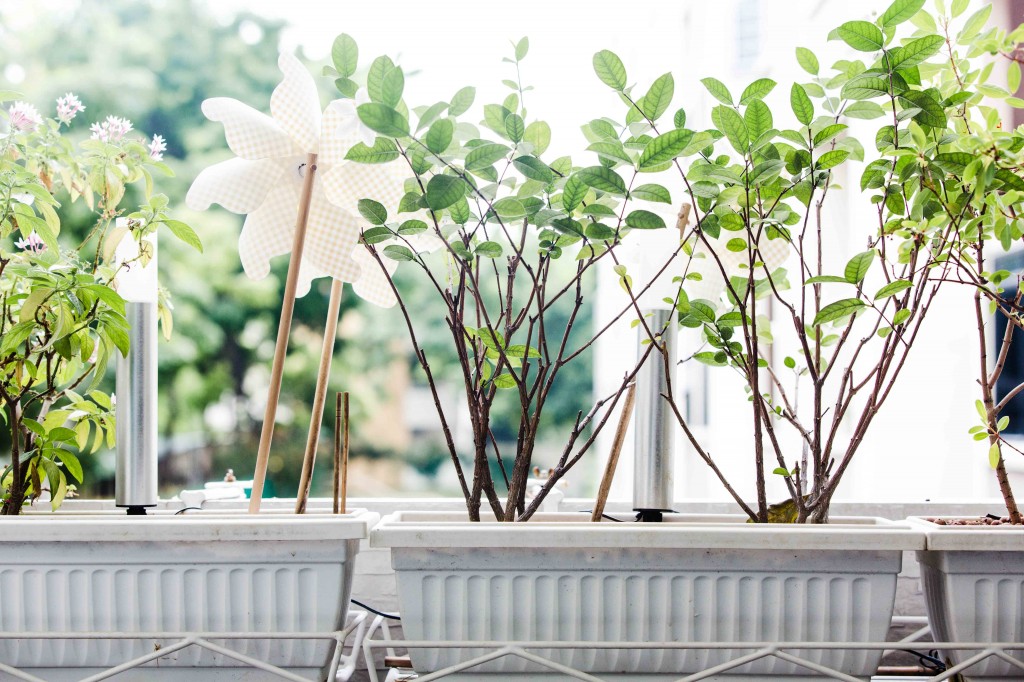 Creation & Discovery
The Inner Journey
At Studio Asobi, we believe that everyone is gifted with an innate capacity to create. Be it a doodle or a fresco; a ditty or a symphony; a Plasticine animal or a marble statue – each piece of joyful creation is a wonderful gift to this world.
But living in the midst of this bustling urban jungle, it can be difficult sometimes to find the space for our creative selves to emerge. So we at Studio Asobi would like to offer a lovely opportunity to unplug from this busy world and connect with the hidden artists inside all of us!
Come join us at our cosy home studio for pottery workshops, where you will get acquainted with the basics of pottery and create your very own piece of ceramic art using the hand-building technique. We will also let you experience how different it is to mould the clay on the electric wheel – it will be fun:)
We conduct regular introductory pottery workshop sessions called Living Clay, and we also run corporate team building sessions and are available for custom bookings for special events. You can read more about our story here.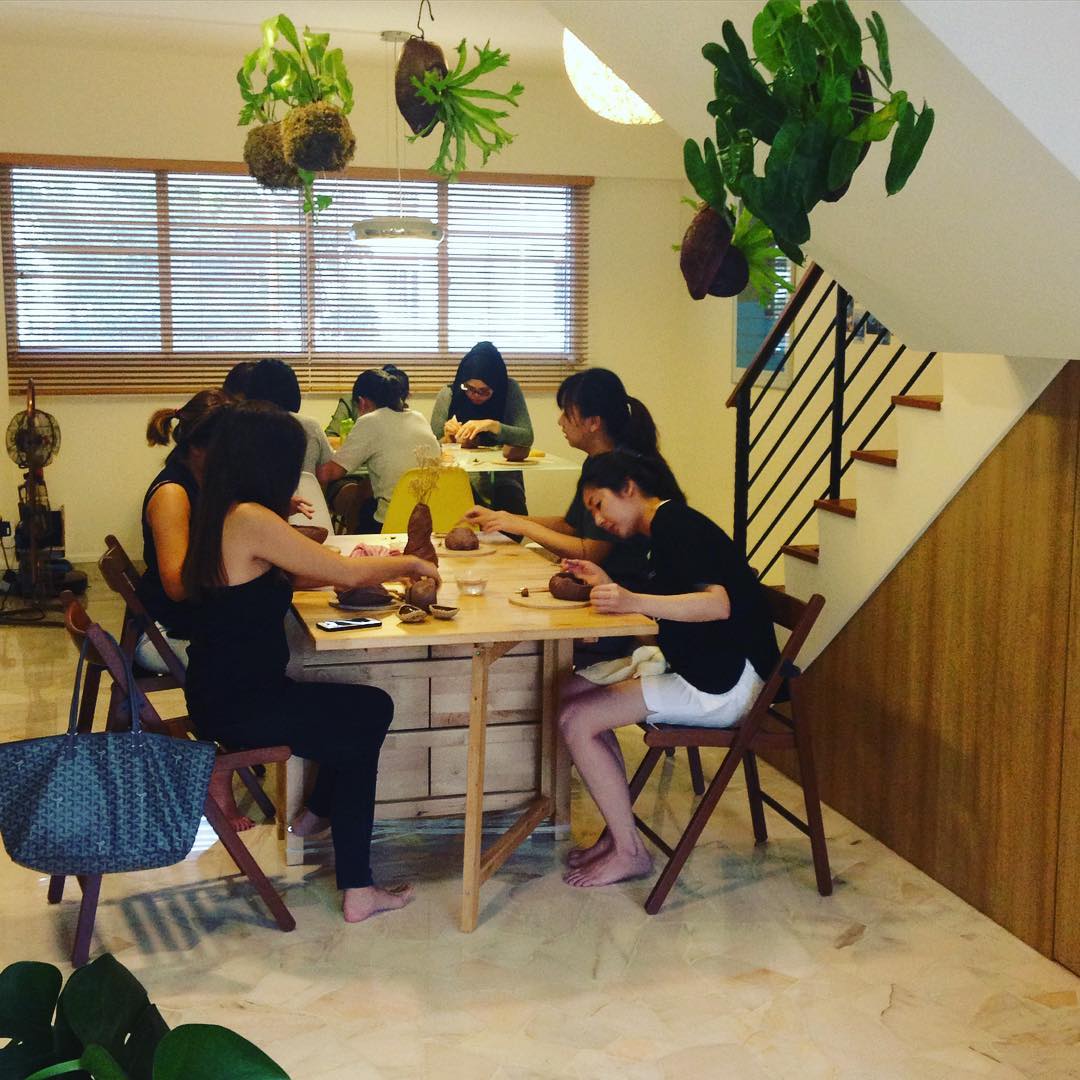 "The need for an empty space, a pause, is something we have all felt in our bones; it's the rest in a piece of music that gives it resonance and shape." ~ Pico Iyer
Highlights
Living Clay Introductory Workshop
– Create your own unique cup/bowl/planter from standard-size ball of clay
– Fun trial on the electric pottery wheel
– Suitable for adults with little or no experience with pottery.
– Lesson cost includes materials, tools, firing and glazing services of 1 piece
– Duration: 3 hours
– Collection of pieces would be after 3-4 weeks as they need to be air-dried, and undergo 2 rounds of firing and glazing of colours
– S$90/pax, with 20% of profits going towards a meaningful charity
More about us and our past workshops can be found on our blog and features:)
Upcoming Introductory Workshops:
Sat 1st Dec 9:30am – 12:30pm (Full)
Sat 22nd Dec 9:30am – 12:30pm (Available)
Sat 29th Dec 9:30am – 12:30pm (Available)
Location: Blk 705 Hougang Ave 2 #02-265 S(530705). Nearest MRT Station: Kovan 
Please sign up for our mailing list to be notified of workshop schedule updates!
To reserve slots (either for yourself or as a gift) or be added to the waiting list for the sessions, please email us at huiwen@studioasobi.com with your names, mobile number and desired number of slots! Payment details would be sent by email to confirm your slots. As we are a small home studio, cancellations affect us significantly. Hence should your plans change, we appreciate if you could give us advance notice. Full charges will apply with less than 7 days of cancellation notice. Thank you so much!
"I thoroughly enjoyed Studio Asobi's Living Clay workshop which took place during the SingaPlural 2016 design event. Huiwen and Kenneth, the husband and wife team behind Studio Asobi, were so patient and encouraging throughout the whole process and their passion for pottery definitely shone through. I love the spiritual aspect of the craft; when I try to be mindful of every moment and go with the flow as my fingers mould the clay into shape. Not only did I connect with nature, I also connected with myself. I attended the workshop in search of a meditative experience and emerged with a renewed appreciation for hands-on artisan craftsmanship. I highly recommend Studio Asobi for a positive and rewarding experience." ~Ming
Custom Workshops
Revitalisation through Clay
We are big believers in the power of rest, to restore energy as well as to open up a space for clarity in the often crazy paced world we live in. So often we rush from one appointment to another, one work task to another that we do not give ourselves that chance to pause and reflect on where exactly we are rushing towards.
Working with clay is a meditative experience, as one needs to concentrate and be present with each movement of creation. It is also a unique and fun activity and we have had custom groups from corporate teams to hen parties:) In 2017, we were also awarded "Best Of Houzz Service".
Past corporate clients include Google, Autodesk, Twitter, Keppel Land, Ministry of National Development, Collate and Philip Morris.
If you would like to discuss the possibilities of creating a customised group workshop for a team, please contact us at huiwen@studioasobi.com or call +65-6656-3008. Our home studio can accommodate up to a maximum size of 18 pax:)
"We engaged Huiwen & Kenneth from Studio Asobi to conduct a ceramic workshop for our students. The workshop was well-organized, covering theories with demonstrations of various pottery techniques by Huiwen & Kenneth. There was allocated time for hands-on practices by the students too and Huiwen & Kenneth took the time and effort to guide every student individually on the basic form making of their workpiece. Overall, this has been an engaging and enriching ceramic workshop for our students and is recommended for those looking for a similar introductory ceramic workshop too. ~Roy Foo, Lecturer at Ngee Ann Polytechnic"

"On behalf of St Luke's ElderCare, I would like to say a BIG thank you to you and your team for facilitating the pottery classes which were held on 29th April and 6th May 2016. Thank you for your patience from the beginning when I enquired about your services till the end of the sessions. Thank you also for being so accommodating with our requests which made our staff wellness program a more fulfilling one. Some of the staff gave feedback that they appreciated the friendliness and patience whenever they approached the facilitators. The staff really enjoyed themselves during the session and most of them are really anticipating to receive their hand-made pottery. I truly enjoyed myself during the session as well. Really glad that we had the opportunity to understand more about pottery with the word of God." ~ Yi Bin, organizer of the staff wellness program